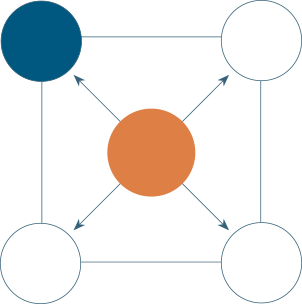 Diversification and customization
As investors look to maximize the value of real estate within a portfolio, Domain offers our clients a tailored approach for allocating capital to a multitude of real estate strategies. In addition, we assist with determining appropriate property type and geographic concentrations, as well as structural and cost components for their allocation to the sector.
Our team brings a depth of industry experience that affords clients the flexibility to invest in operating real estate directly managed by Domain, or to engage the firm as a separate account or fund allocator for added diversity.
We believe Domain is well positioned to help our clients navigate the real estate market's complexities by actively identifying potential individual opportunities or broad strategies and delivering fully integrated investment services, including due diligence, transaction structuring, contractual negotiations, and asset management throughout an investment or strategy's duration.
Domain's investment services are guided by long-term, meaningful partnerships — being responsive and collaborative with each investor to achieve their objectives in terms of targeted returns, duration, correlation and other factors.
Partnerships that perform.
That's our domain.