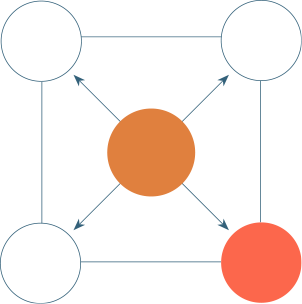 Focus and flexibility
Domain has extensive experience in diverse alternative investment opportunities, including origination and execution of strategies within media, entertainment, and technology focused companies.
To meet the particular investment requirements of each client, we identify potential opportunities and deliver a fully integrated investment approach, including due diligence, transaction structuring, contractual negotiations, and asset supervision throughout an investment's lifecycle.
With specialized experience in a broad array of asset classes, we believe we have a competitive edge throughout the investment process, from deal sourcing and resource management to disposition.
Domain's investment services are guided by long-term, meaningful partnerships — being responsive and collaborative with each investor to achieve their objectives in terms of targeted returns, duration, correlation, and other factors.
Leveraging strong relationships, Domain has made many investments within these sectors, including acquisitions of media and entertainment portfolios that are predominantly intended to deliver cash-on-cash returns and a low correlation to the broader market. Growth and late-stage venture capital investments in companies are structured to provide the potential for outsized gains while still protecting invested capital.
This advantage can benefit our clients most often in terms of asset diversification, as well as providing the opportunity to invest with confidence into assets that might otherwise be overlooked.
Partnerships that perform.
That's our domain.